When winter is knocking at the door, it's natural to store up on supplies and plan ahead of time. If you can't tolerate being chilly in bed or on the sofa, an electric blanket for your queen-size bed is a must-have in your home. These soft blankets may be used everywhere—on the couch, in bed, or anywhere—to keep you snuggly and warm on the coldest winter days. Furthermore, the best-heated blankets may serve as wonderful additions to your interior decoration, creating a win-win situation. But how do these electric blankets work? Let's find out!
What Is an Electric Blanket?
An electric blanket is a blanket with a built-in heating element that helps a sleeper to stay warm in a frigid climate. Electric heated blankets are popular among customers since they reduce home heating costs. The most advanced blankets are controlled, meaning they can pre-warm the bed at a specified time and switch off at a specific hour. They can also adjust the temperature to accommodate two people sharing a bed. Some queen-size electric blanket dual control models also consider the heat requirements of different body areas, such as sending more warmth to the sleeper's feet while keeping the head cooler.
Types of Electric Blankets
Electric blankets come in the following varieties:
Under Blankets
Under-blankets, also known as heated mattress pads, are the most popular electric blankets. Under blankets are available in two styles: fitted and non-fitted.
Fitted Electric Blankets function similarly to fitted bed sheets, except that this one is placed beneath the normal sheet and, if applicable, the mattress protector. The fitted variant is ideal for restless sleepers since it maintains the heating pad. Another advantage of the fitted sheet is that it is manufactured to fit the measurements of the mattress. Sunbeam heated mattress pad can be a great choice for fitted blankets.
Non-fitted electric blankets feature a cord that must be tied around the bed to prevent moving during sleeping. Because you don't want the blanket to fold over on itself, ensure the cables are properly connected. If you have a double or bigger mattress (such as a queen or king), you may save money by purchasing a twin size rather than a fitted heating pad.
Over Blankets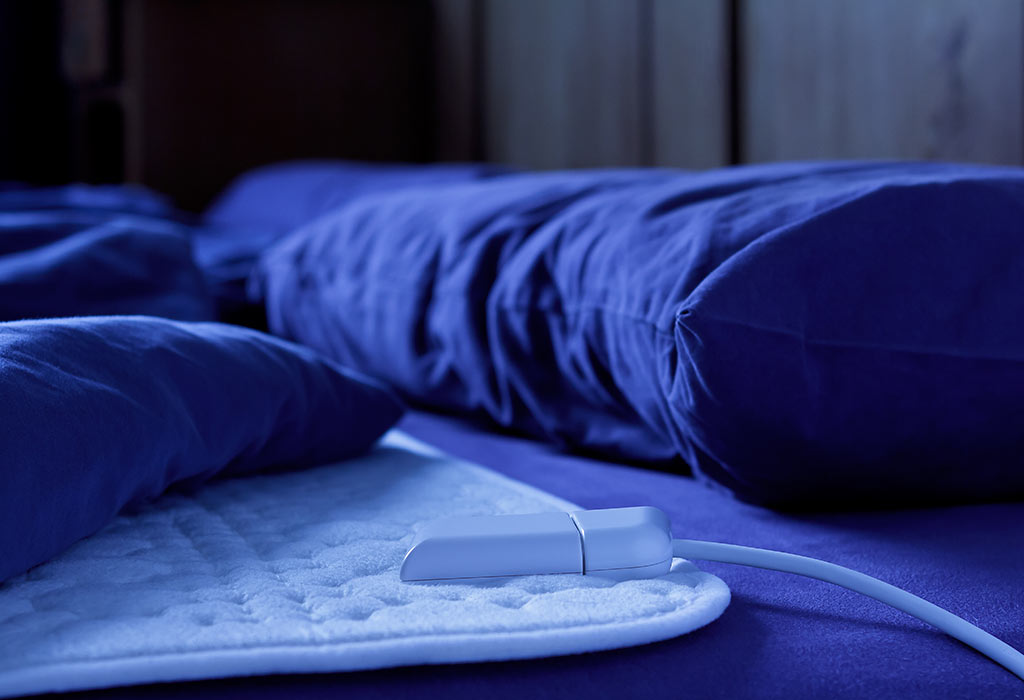 Since the over-blanket gives a calming warmth, it should be given the same treatment as an under-blanket; do not twist or overlap the blanket. Should you often awake covered like a wrap, you should rethink this option since sleeping on top or rolling inside an over-blanket might harm the wiring within. The best electric over blanket or quilt on the market is a queen-sized Sunbeam electric blanket.
Rechargeable Blanket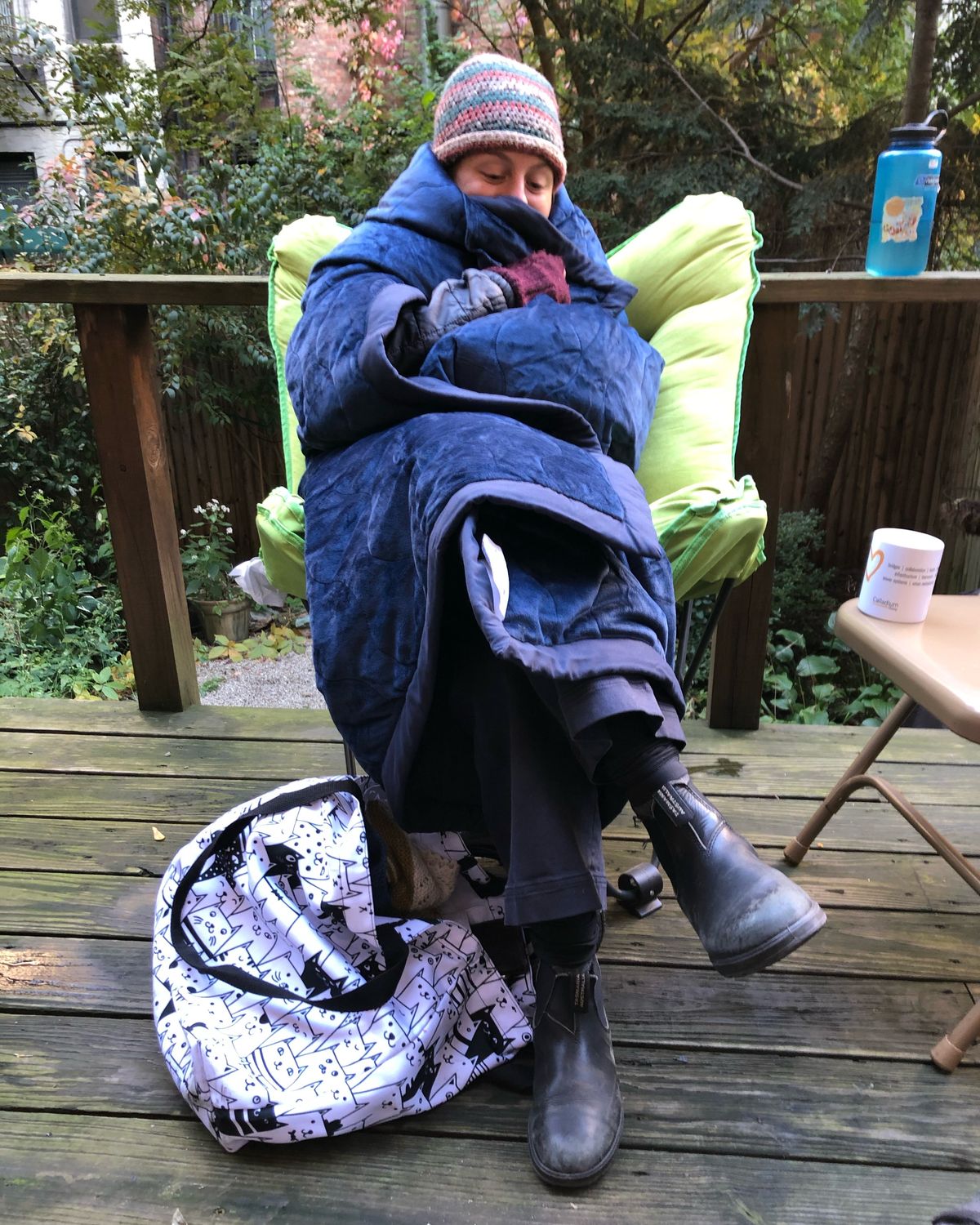 Sadly, we can not avoid winter fully, and occasionally we must endure the cold to complete our tasks. On the other hand, your winter camping adventures just became a lot warmer- thanks to some creativity that resulted in a mobile source of heat you can bring along for the trip. You may use Eddie Bauer portable heated electric throw blanket.
How Do Queen-size Electric Blankets Exactly Work? 
Despite their appearance and function as bedding, electric blankets are home appliances since they connect to the socket and drain energy from your circuits. Delicate, thin wires weave through the fabric, conveying heat that heats the blanket and quickly passes to you. Don't worry if the wires poke you; they're small enough and embedded in thick enough fabric in any decent blanket you shouldn't feel. Besides heating, the queen-size heated blankets should feel the same as any other piece of non-electrified bedding.
An electric cover comprises several linked coil wires covered by a plastic heat-resistant covering. When engaged or connected to an electric socket, it offers a consistent supply of heat while requiring 120V of power. The wires heat up to the temperature needed and may be used before or during sleep. Some individuals use a queen-size electric blanket merely to heat the bed, while others may want to use it the whole night.
Electric heated blankets of every type and brand will feature large connections at the end of the veil, which transmit energy from your sockets to the wires within the cover. Before washing, these connections must be physically removed and disconnected from the mantle.
The connection should be positioned at the foot of the blanket or the end of the bed during use. This guarantees that the blanket does not get detached during the night or burn due to sleeping movements, connecting and removing connections, which can disrupt the power source.
Newer electric bedspreads are available with thermostats and temperature sensors that monitor the balance of body heat and electric heat to produce a comfortable sleeping space. These versions also include shutdown devices to protect against overheating and fire risks. Once the blanket reaches a predetermined internal temperature, these devices will promptly shut it down in the event of overheating. Some types let you program when the blanket turns on and off, which enhances the protection of utilizing a queen-size electric blanket. Modern heated electric blankets use carbon-fiber wires to improve safety while maintaining constant temperatures.
The Final Words
Saying that electric blankets will provide you with a good night's sleep in the cold winter. Investing in an electric blanket for your queen-sized bed is the finest option in the winter. Amazon queen-size electric blankets on sale are the most effective ones. Because they are not ordinary blankets, you should use extreme caution when using and washing them.