Ceiling fans are among the important additions that one can make to the home or office. When the weather changes and it is not hot outside, you will need a fan, not an air conditioner. Moreover, fans can greatly impact your electricity bills and comfort level. Many homeowners think that fan installation is as easy as lighting installation, but let me tell you that it's not that simple. Only a professional electrician can ensure the structure of the ceiling fan efficiently. Want to know why? Then read the reasons below about hiring an electrician for fan installation.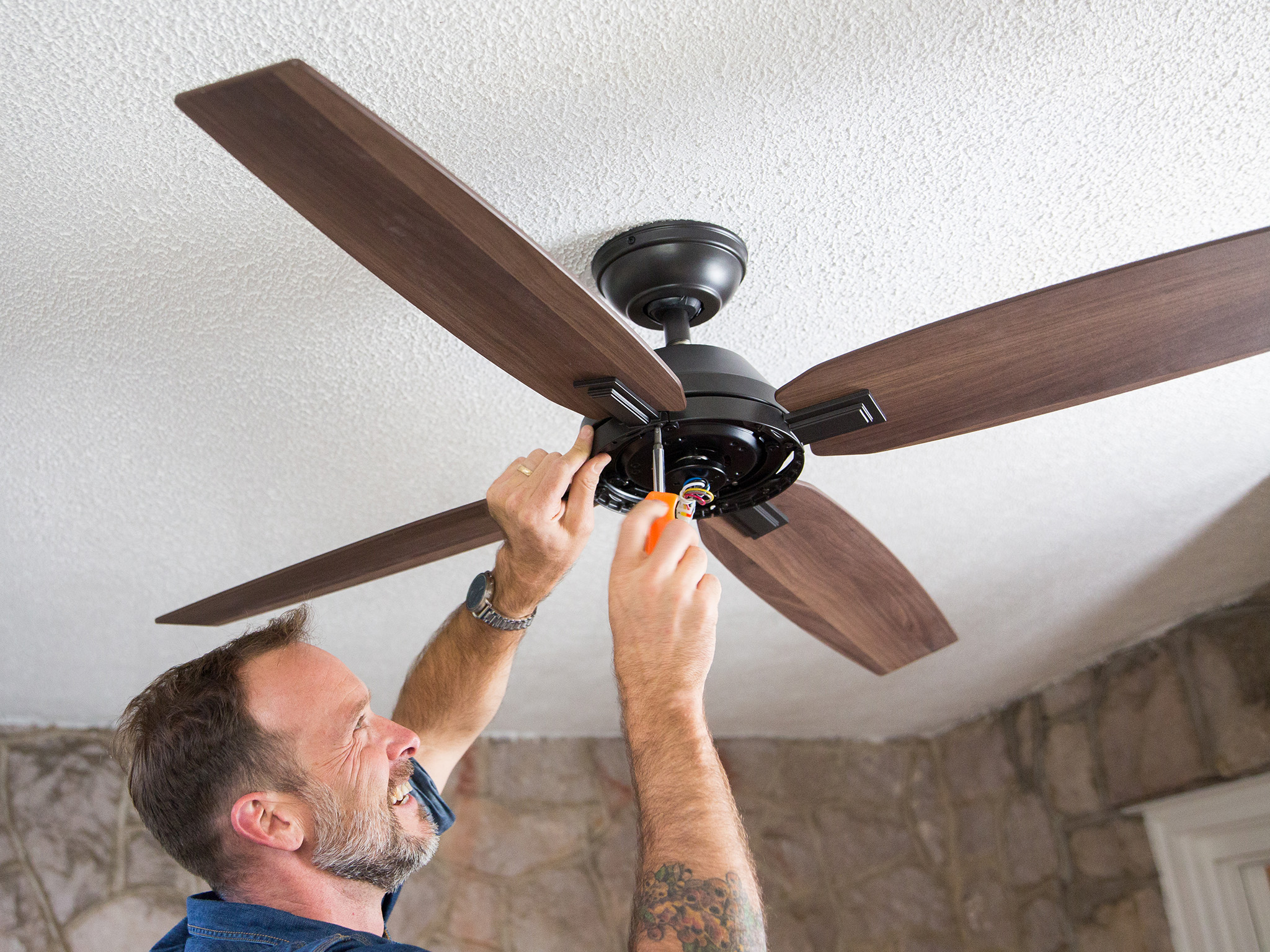 Professionals ensure proper installation –
 Different ceilings require different ceiling boxes; not using the right one can lead to the fan's poor installation. Also, because of improper installation, the fan's blades will shake, and it can fall, damaging your ceiling, furniture, and flooring. In the worst scenario, it may fall on you or your family member, causing severe injuries. By hiring an experienced and trusted electrician, you can ensure your family's proper installation and safety.
Your time is saved –
 Installing the fan without experience or training can lead to costly errors and wasted time. You may spend hours installing it, but it might not get installed correctly. What is the fun of wasting precious time on such a cumbersome task when professionals are there to help you? Electricians will complete the job efficiently and on time. You can invest your saved time on other important tasks.
You stay safe –
 It is the biggest reason for which it is suggested to hire an electrician. Handling wires without any knowledge can lead to electrocution. You may also break your home's electricity, because of which outlets and fixtures may stop working. But, if you hire electricians, they will follow all the safety measures to install ceiling fans and ensure your family's safety.
Your money is saved –
 You might be thinking about how to save money by hiring a professional. But have you felt the wrong installation could lead to costly repairs and replacements? For example, if the fan falls and gets damaged, you must buy a new one. Moreover, the house décor items lying under the fan will also deface, and you must replace them. All this will put a huge burden on your pocket.
The ceiling is prevented from any damage –
 Hiring an electrician to install a ceiling fan is the best way to save the ceiling from damage. Installing a fan at a place where there is no hole is a challenging task. If you try making a new hole by yourself, you may damage the ceiling because of a lack of expertise. Electricians are pros at this job with years of experience and can serve you with the best.
Lastly, you can enjoy the benefits of hiring an electrician only if you hire a reliable one. Many electricity experts will speak well of their services but don't trust them without performing background checks. So be careful when selecting whom you choose for the job.